Production figures and rarity of specific models
The Z3 was produced from dicember 1994 until july 2002.
Global Z3 production figures
This picture might well be the most accurate data we have to date. It includes all Z3, worlwide production.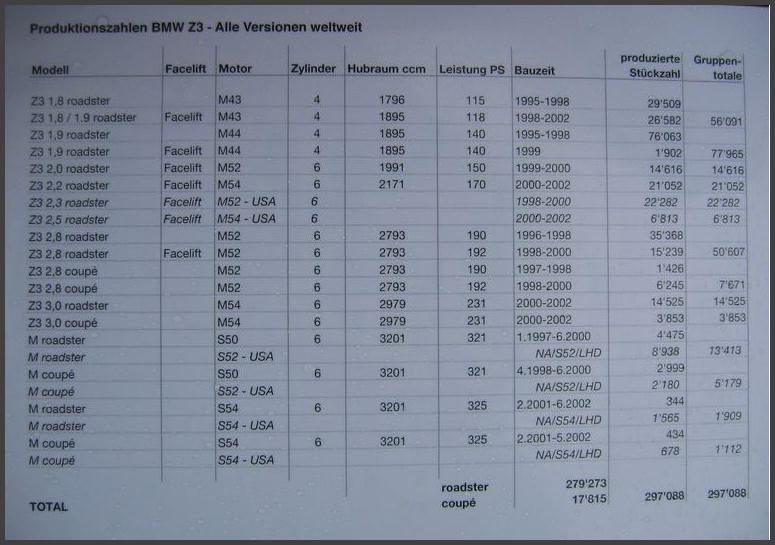 And this picture represents the VIN ranges that cover all Z3 models. Within those ranges, some VIN were not assigned, which means the production number usually is lower than the size of the VIN range shown here. As an example, according to this table there should be 353 S54 M coupe (Euro market) but in fact only 269 were produced.